MIH Partner Gathering & Business Briefing Event Coming Soon!
Published On 2022-02-25
Views 2127
The first major MIH event of 2022 is coming on March 25th. Similar to last year, MIH is inviting members to join us onsite at POPOP TAIPEI in Nangang. Highlight of this year will be the sharing from Foxconn strategic business partners on their roadmap and opportunities for MIH members to work with them in various regions and on the progress of MIH Open EV platform. In addition, we are honored to have AIT to share with us exciting opportunities to invest in the USA. To realize MIH vision and mission, it is crucial for MIH to bring together suppliers and brands/OEMs. This March, we manage to bring them together.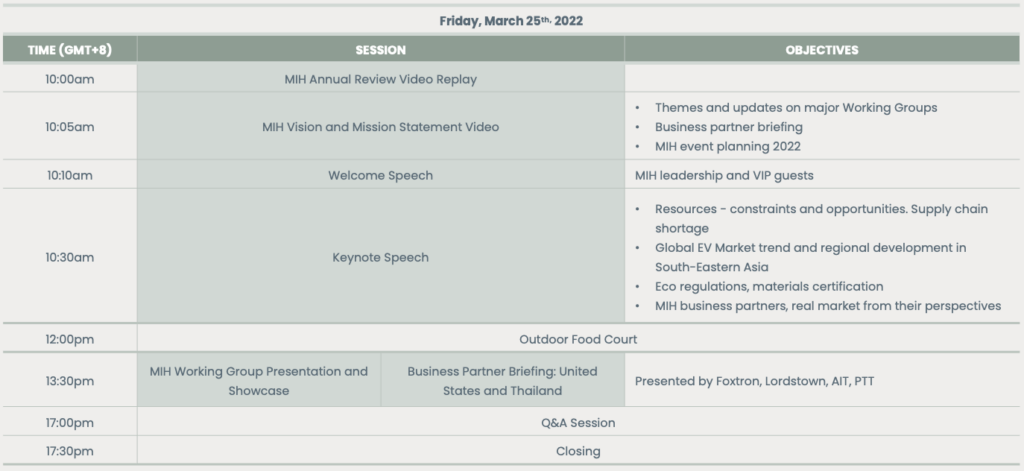 Another highlight of the 3/25 Partner Gathering event is to showcase the development of the Working Groups. In January, we announced 8 Working Groups as the focus in 2022 and we will present the development of the core technologies and concepts as we work towards the standardization and modularization for the MIH Open EV Platform.
This exciting event is only one month away. We will release registration information shortly. Please stay tuned for the invitation.