Chang Horing Rubber Industry was established in 1995, specializing in the Research and Development and production of various special-purpose of rubber materials, and has long-term cooperation with world-renowned chemical companies such as DuPont, The Dow Chemical Company, The Chemours Company in the United States, Solvay Specialty Polymers in Europe and ZEON in Japan... Cooperating with major manufacturers to build a development map, become a recognized rubber compounding plant in the Asia-Pacific region and the largest rubber compounding company in Taiwan. Chang Horing keeps continuing development and research, keeps provides the most professional and fast service on variety of different usage in rubber material, and supplies rubber product factories at home and abroad to manufacture various rubber products, such as O-rings, valve oil seals, gaskets, hoses, various Seals. In the future will combined with new technology business, keep continuing develop high-value added rubber compound. In terms of international development, Chang Horing has not only deeply cultivated the Asian market, but also actively expanded markets in Asia, Japan, South Korea, India, Europe and the United States through the establishment of a factory in Thailand and used the ASEAN as a springboard to enter into internationalization. Chong Horing has set up a professional rubber laboratory that is accredited by the Taiwan Accreditation Foundation (TAF) of a consortium, according to the different needs of customers in various countries and the American material specifications (ASTM, MIL, UL, AMS), German material specifications (DIN), Japanese material specifications (JIS) ) and other needs to engage in confirmation work and professional research and development and provide technical services that meet the needs of international standards. Over the years, Chong Horing has given full play to its leading technology advantages to provide customers with the highest quality technical services, including product consulting, testing services, reverse engineering, etc. In 2020, driven by the continuous growth of the organization, the "R&D Center" was established to integrate the three functions of the original R&D department, the technology department and the material research department to make resources and processes more closely. To achieve a more efficient and complete technical service model.
Chong Horing products application industry
Chong Horing provides the research development and sales of a full range of compounded rubber to produce the rubber raw materials required by customers, and also use customization to meet the specifications or requirements required by customers, and provides comprehensive services. The application of mixed rubber materials should be extensive, such as semiconductor industry, aerospace industry, electrical industry, medical industry, food and drinking water industry, automobile industry, traditional industry and stone industry. Oil industry, etc., participate in the discussion of customer product application requirements and post-process to help customers produce more competitive products, and at the same time use professional rubber mixing design and development to meet customer expectations.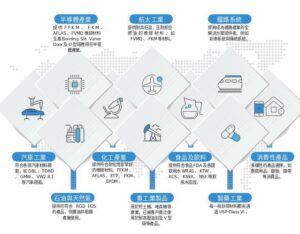 Chong Horing service product category
Customized design of various rubber formulations and production of compounded rubber (NBR, EPDM, FKM, HNBR, etc.)
Silicone distributor of The Dow Chemical Company
DuPont Liveo™ Medical Grade Silicone Distributor
Perfluoroelastomer (FFKM) rubber compound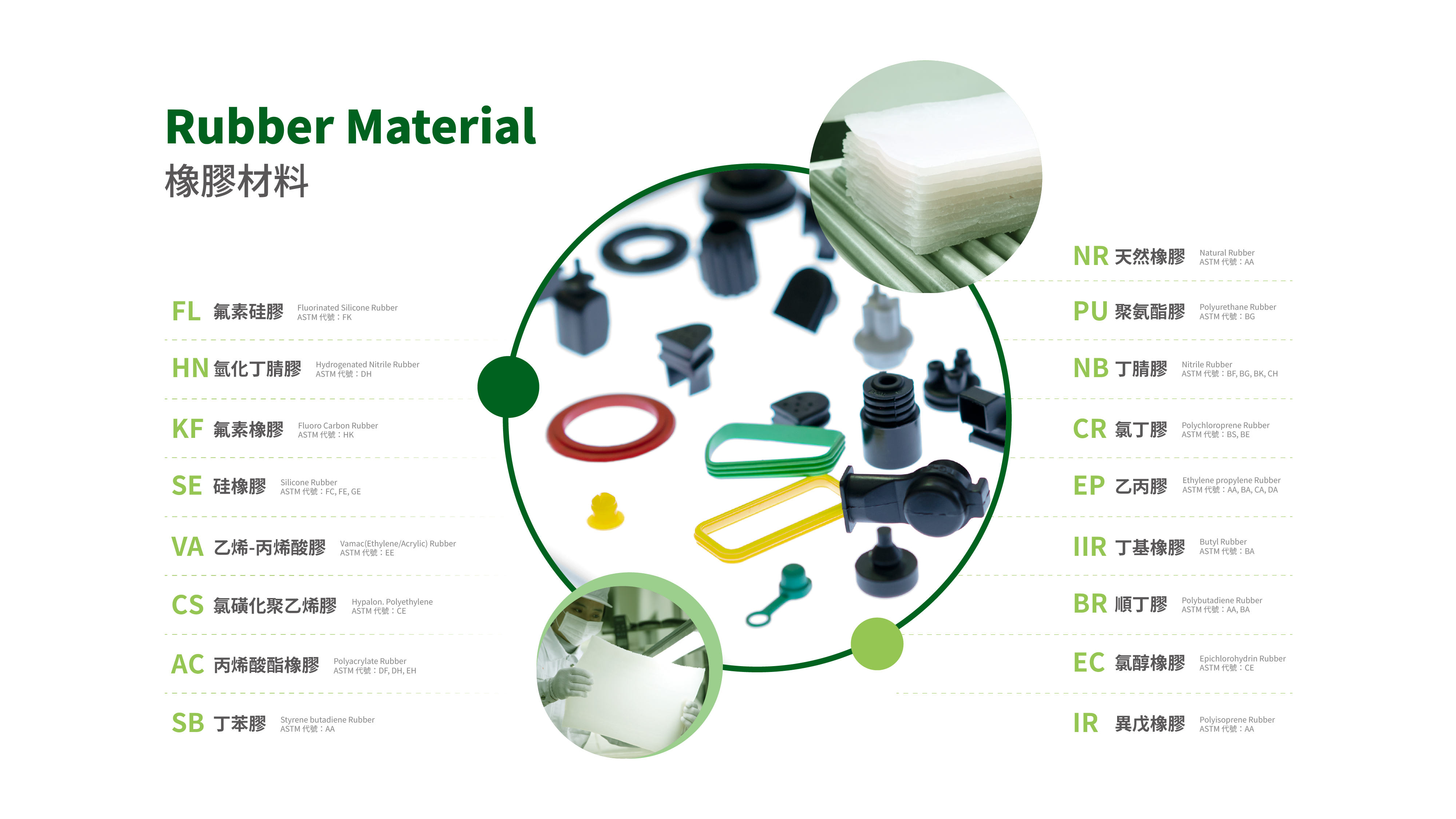 Chong Horing Intelligent Manufacturing
In order to maximize the synergy of the supply chain, Chong Horing integrates the benefits of customers and supply chains and implements them in its own manufacturing side, establishes a product resume system, automatic warehousing and intelligent manufacturing, and actively invests in the most advanced R&D equipment and production equipment to establish a new factory to meet the needs of more customers and achieve the established goals.
In order to maximize the utilization of Chong Horing resources and to build the foundation for productivity 4.0 in the future, Chong Horing has established an enterprise resource planning system. (Enterprise Resource Planning, ERP system)
Construction of Traceability of agricultural products
Chong Horing combines a comprehensive production process, from the receipt of raw materials to the final shipment, and fully builds electronic labels for strict control. In a simple way, the complex process is recorded, and an ID card is issued for the raw materials and each product. This ID card can provide records of people, events, times, places, objects, quantities and other information at any time, and allows people to trace back at any time.
Automatic Warehousing and Intelligent Manufacturing
In order to achieve better production efficiency and provide employees with a better working environment, we continue to invest in automated production equipment and use mechanical automation to reduce the workload of employees. At the same time, in order to enable customers to clearly see and trace our complete production process and material certification requirements, Chong Horing plans manufacturing automation projects, and invests in automated warehousing, automatic measurement systems and barcode labels to improve operational efficiency and processes, and to make The quality of the mixed rubber is improved steadily. It has also introduced ERP computer system and QR-Code bar code system to meet the strict requirements of customers for kneading rubber, and move towards the goal of smart manufacturing and lights-off factories.
Advanced R&D equipment investment
We have always attached great importance to research and development, and the chairman personally supervises the army, and spares no effort in the investment in advanced research and development equipment. In recent years, the company has continued to invest in research and development equipment, analytical instruments such as: DSC, TMA, TGA, FTIR, Py-GC/MS, XRF, SEM-EDS, etc.; physical performance equipment such as: high temperature precision universal testing machine, compressive stress relaxation equipment, etc. , and vertically integrate the upstream and downstream raw materials, and the professional R&D team jointly invests in developing more advanced rubber materials, which are provided to every Chong Horing customer.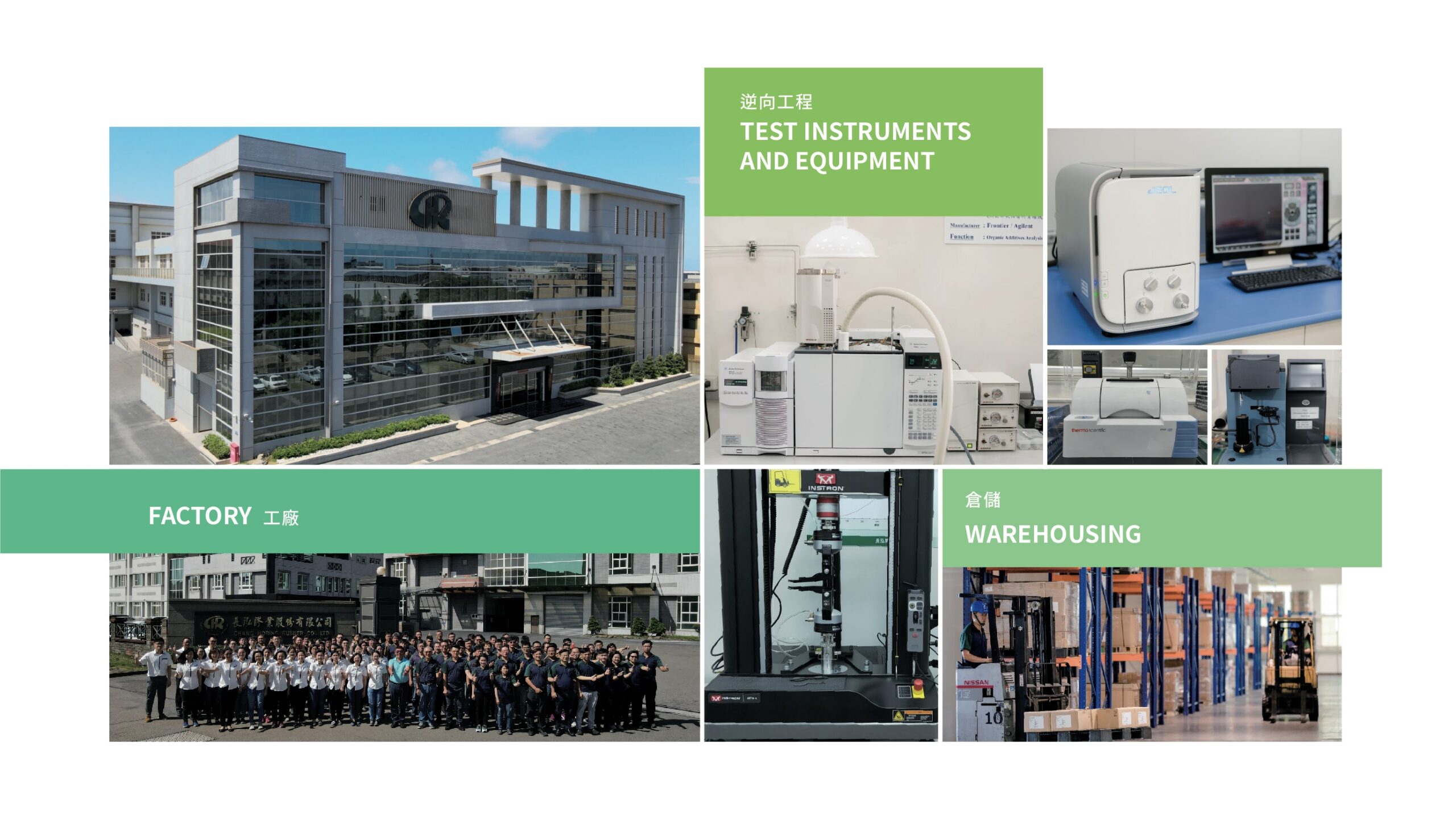 CHR X MIT
Chong Horing always believes that no matter how the technology evolves and changes, materials will always be the core of the development and advancement of a new technology. Because of their unique properties, rubber and silicone materials play a pivotal role in many industries. Chong Horing specializes in formula customization and production of rubber and silicone materials. In the design of electric vehicles, such as heat conduction, electrical performance, shock absorption, mechanism sealing, noise reduction and sound insulation, and battery related such as: corrosion resistance, resistance High temperature...etc., Chong Horing can meet all kinds of requirements with professionalism and years of experience. It is also believed that in the upcoming electric vehicle frenzy, Chong Horing will be able to provide perfect rubber silicone polymer material solutions for MIH and more partners who enter the industry. Website:
http://www.chrubber.com.tw/
Contact:
Victor Chang 
Email: kai.chang@chr.com.tw