MIH Consortium captured significant attention with the announcement of Project X. But that's not all! At the Japan Mobility Show this October, we will unveil MIH Smart Transportation Platform! 🎉🔥 Want to know all about this initiative? 🚐 🚛 Explore collaboration opportunities with us? Swing by our booth or tuning into our live stream for a front-row seat to the future of smart mobility and smart logistics!
MIH @ Japan Mobility Show:Booth location: E-78 hall. Number: E7206
Partners, this is your chance to shine too! 🌟 Showcase your innovative EV technologies alongside ours as sponsors at the Japan Mobility Show to the world! 👉Check MIH's Japan Mobility Show Sponsorship Package
The MIH Consortium is partnering with materials expert, BASF, to present an exciting EV Innovation Seminar on August 8th and 9th in Taipei. This seminar aims to help automakers and supply chains to tackle the challenges of vehicle electrification and expedite product development cycles. Don't miss out! Click to explore the seminar agenda and secure your spot now!
👉View the key exhibitor list at Japan Mobility Show
👉Learn More about MIH Working Groups
👉Leave your suggestion for this newsletter
---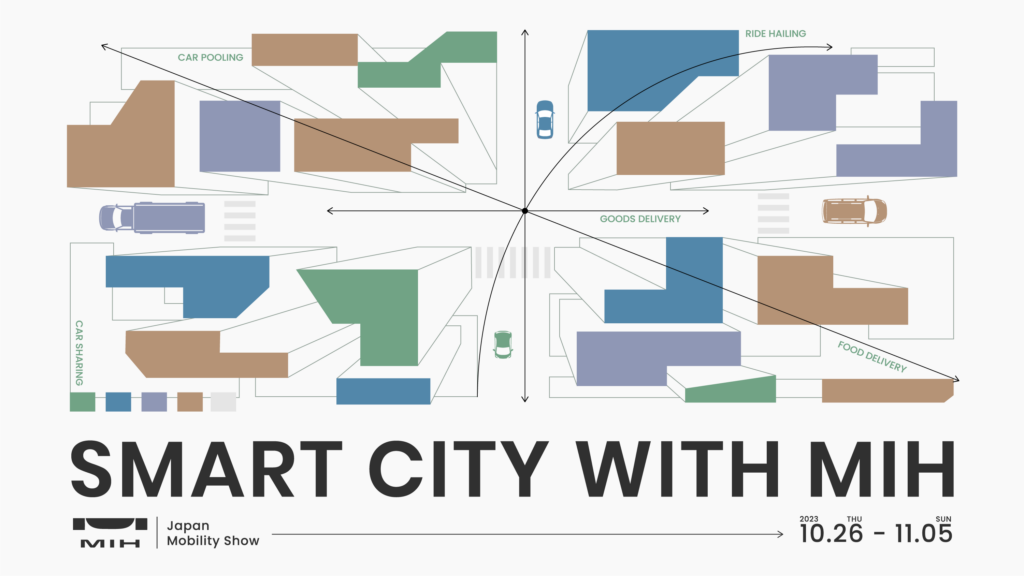 Japan Mobility Show, the significant event in the automotive industry, will be held on October 26. The MIH Consortium will unveil exciting news on the spot: MIH Smart Transportation Platform! 🍀🚚 🚛 The goal of this platform is to assist mobility service providers and logistics operators in embracing green transformation, improving operational efficiency. We provide an one-stop-shop solution that integrates three core elements: Commercial EVs, Fleet Management, and Energy and Carbon management. At that time, heavyweight companies will come together to respond to this revolutionary initiative!
MIH @ Japan Mobility Show:Booth location: E-78 hall. Number: E7206
👉Discover MIH's Japan Mobility Show Masterplan
Join Japan Mobility Show with over 200 car manufacturers, supply chain companies, and 1,000,000 visitors! 😲😲 MIH Consortium warmly invites partners to exhibit together, seizing the spotlight on this powerful global stage. Become a sponsor and unlock these amazing benefits: 
1. Standalone Exhibition Booth: Showcase innovative products and technologies directly to international customers and industry leaders.
2. Product/Technology Presentation: Conduct product and technology presentations for business development on the booth stage.
3. VIP Business Networking: Engage with MIH's core strategic partners in Japan, fostering business exchanges and exploring new opportunities.
👉View MIH's Expo plan and key exhibitor list
---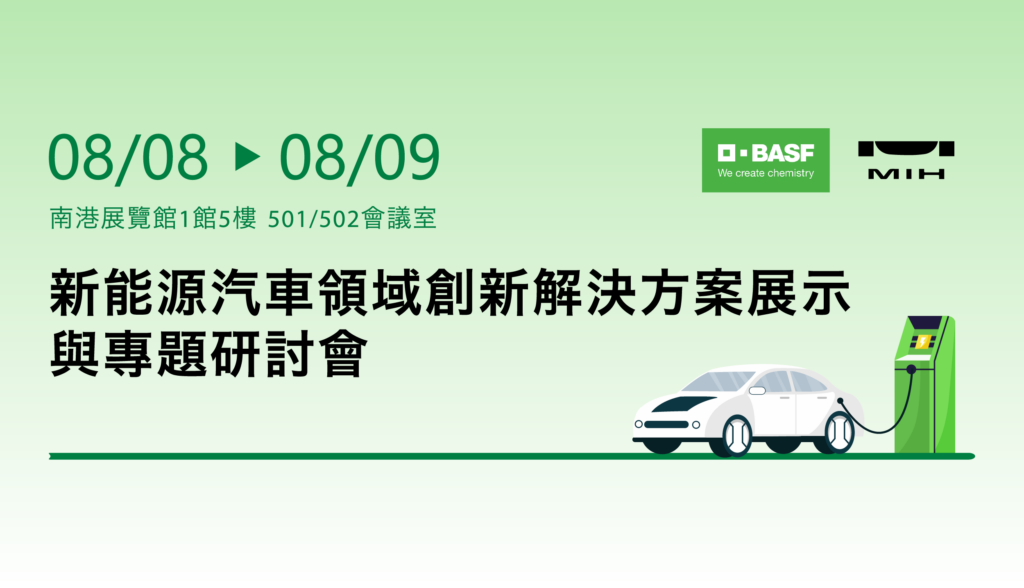 The MIH Consortium, in collaboration with materials research expert, BASF, is organizing an EV Innovation Seminar on August 8th to 9th in Nangang, Taipei. Together, we will explore material research and innovation in various fields, including coatings, pigments, battery materials, and more. Don't miss the opportunity to learn about innovative material applications to address the challenges of vehicle electrification, such as thermal management and lightweight structures. Members are welcome to join us by registering for this event! 
 👉Learn More about MIH Working Groups
---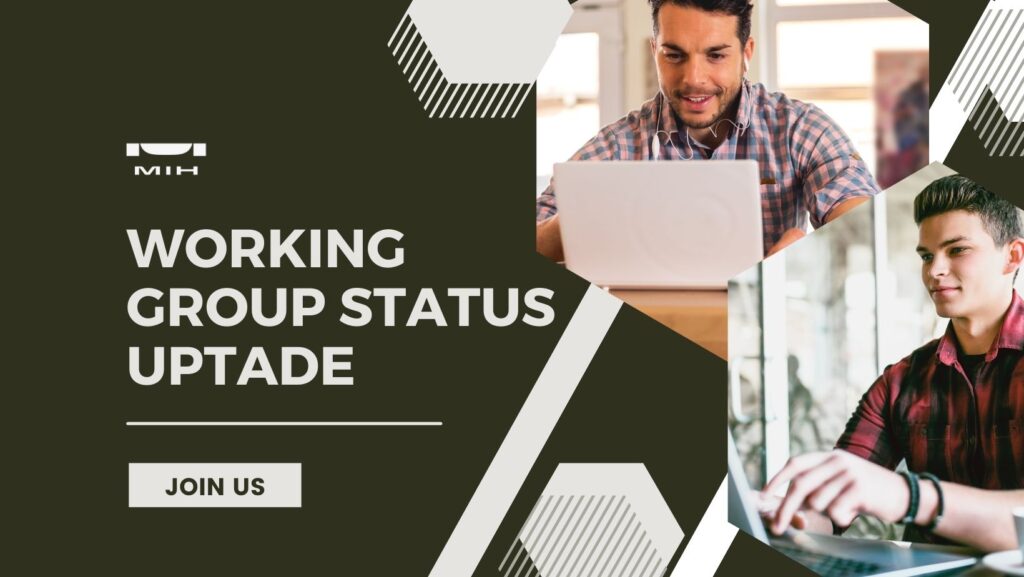 The MIH Working Groups reported progress in July. The Powertrain Group focused on EV design standardization and 2-speed e-beam axle enhancement. The Smart Cabin Group is refining display and audio interfaces, while the Testing & Certification Group, in collaboration with VicOne, is preparing a Cybersecurity White Paper. The EEA Group is finalizing a draft for a centralized EEA topology to expedite new model development. 
 👉Learn More about MIH Working Groups
👉Become a Contributor Member, and Join MIH Working Groups