The MIH Consortium is making waves on the global stage! Besides the Japan Mobility Show in October, we're setting our sights on the renowned Consumer Electronics Show (CES) in Las Vegas next January. We're excited to introduce our Project X Demo Car and the cutting-edge MIH Smart Transportation solution to global audiences. 🚐 🚛
We warmly invite potential partners to collaborate with us at CES 2024. As co-exhibition sponsors, you'll have the opportunity to shine on a prestigious stage, presenting your products and solutions to to 120,000+ professionals. Dive into the MIH@CES2024 sponsorship details and let's shape the future together!
👉Register for the Sept 12th MIH@CES2024 Briefing Webinar
✅Fill out the MIH@CES2024 Sponsorship Form
In September, MIH is invited to multiple industry events. CEO Jack will give keynotes at notable gatherings: SEMICON TAIWAN Power and Optoelectronic Semiconductor Forum, and Dassault Systèmes Taiwan Annual Summit. These speeches will delve into EV industry trends. Moreover, at Keysight Tech Day, MIH experts will offer a presentation and showcase smart mobility solutions at the booth. All members are invited to join!
👉MIH Member Services Introduction
👉Learn More about MIH Working Groups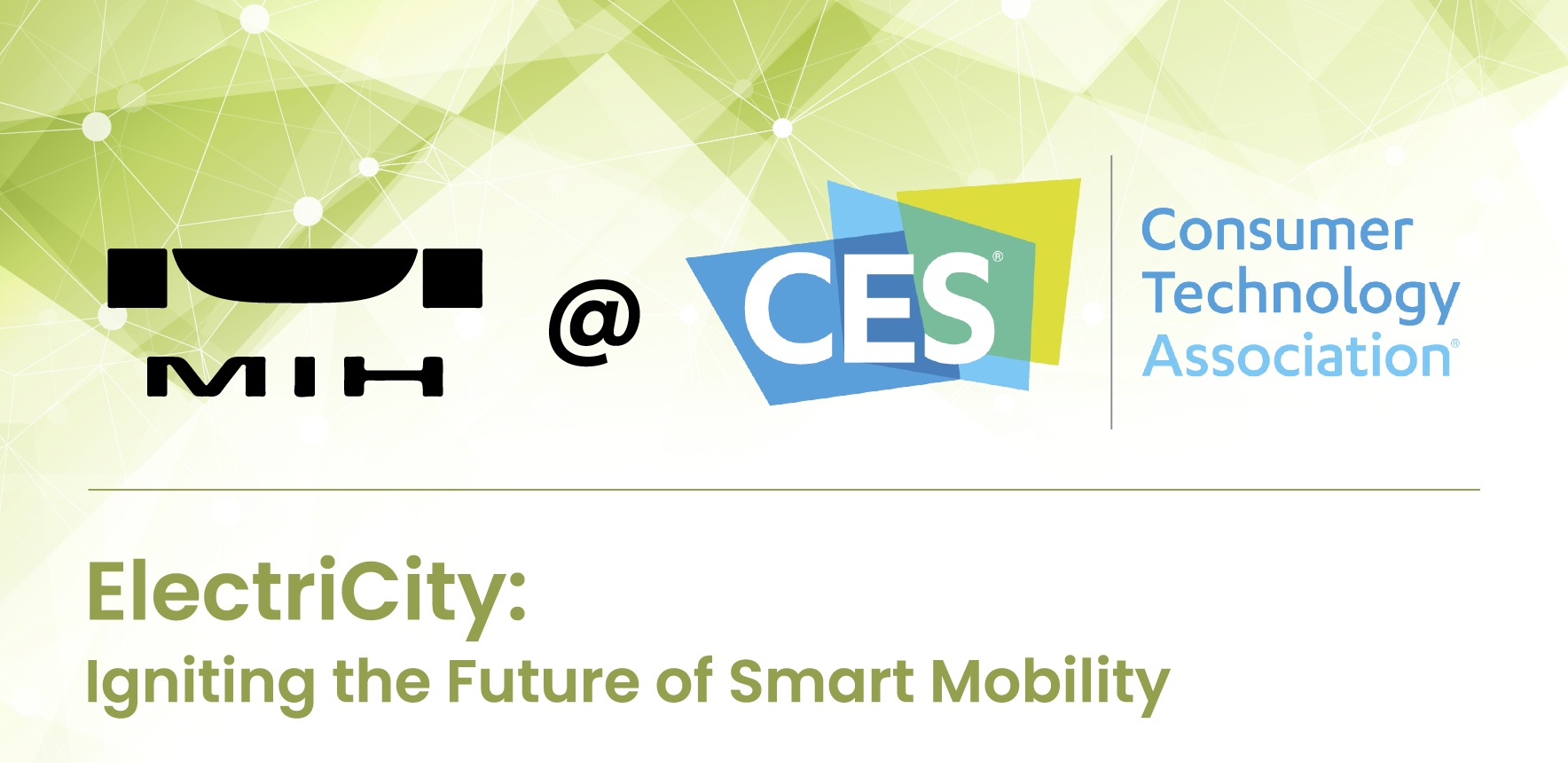 In a world rapidly pivoting towards energy efficiency and carbon neutrality, smart transportation is crystallizing as the heartbeat of future cities. Leading this transformative wave, the MIH Consortium is pioneering breakthroughs in electric vehicles and next-gen transport solutions. We're poised to make a splash at CES 2024. On this global stage, MIH will debut the Project X Demo Car and MIH Smart Transportation solution, sketching a roadmap for a greener, smarter mobility horizon.
👉Discover MIH@CES2024 Masterplan
✅Fill out the MIH@CES2024 Sponsorship Form
CES 2024 unfolds from January 9th to 12th. We warmly welcome you to align with us as a distinguished sponsorship partner. Engage with an expansive audience of over 120,000 industry professionals and potential customers. We will be hosting an online briefing on September 12th. You are welcome to register and join to learn more about the detailed event plans for MIH@CES2024.
Benefits of Sponsoring MIH@CES2024:
1. Exclusive Booth Space: Showcase your innovative products and technologies directly to international customers and industry leaders.
2. Speaking Slot: An opportunity to deliver a presentation or workshop session, sharing your insights and innovations with audiences.
3. Networking Opportunities: Engage with global buyers or strategic partners to explore new opportunities.
4. Branding Excellence: Your logo will prominently feature on all MIH promotional materials and digital screens at the booth, further amplified by coverage in international media.
👉Register the Sept 12th MIH@CES2024 Briefing Webinar
👉Fill out the MIH@CES2024 Sponsorship Form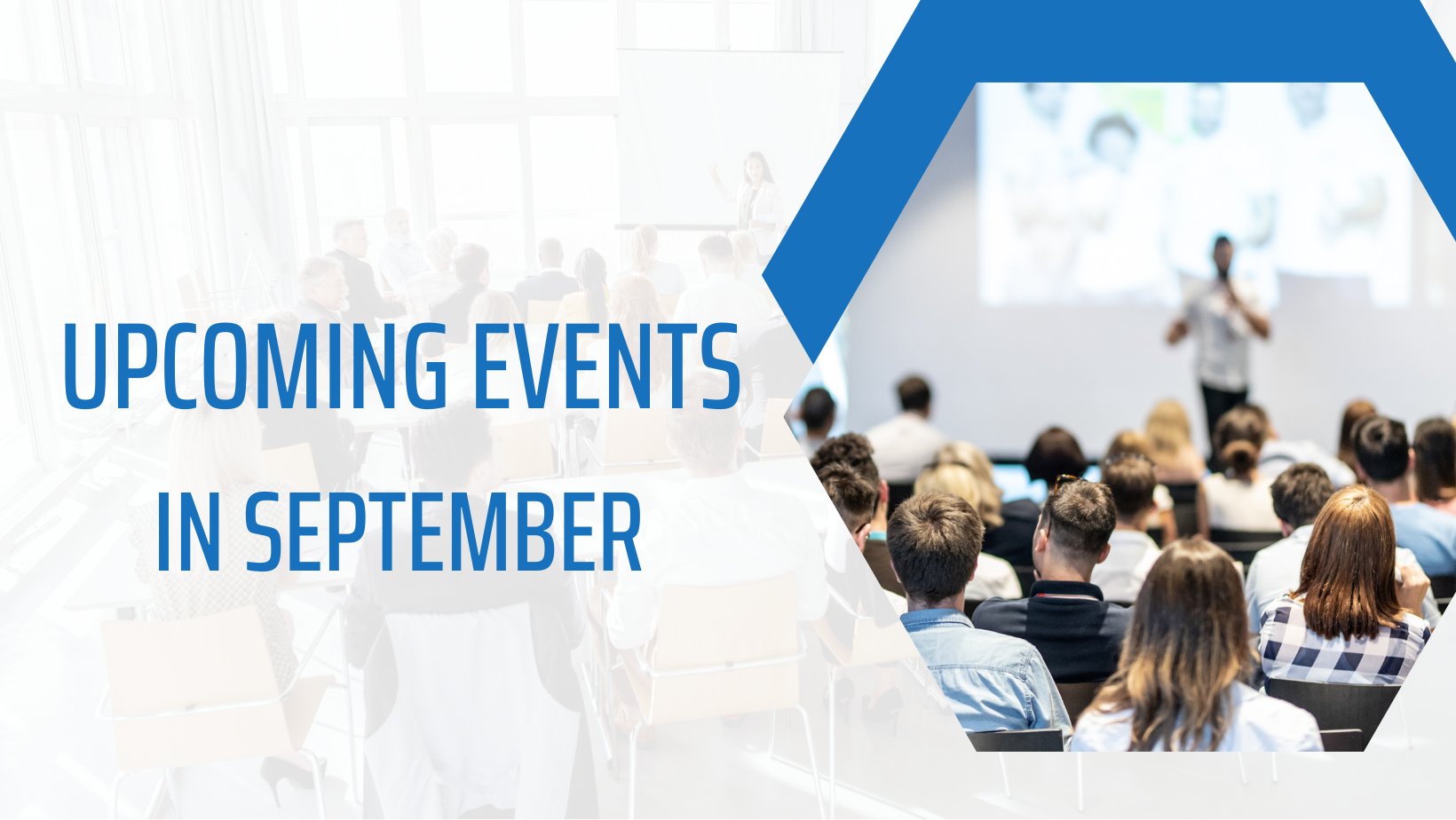 Upcoming Events in September. All members are welcome!
During September, MIH is honored with invitations to multiple events. On September 6th, MIH CEO Jack will deliver a keynote at SEMICON TAIWAN titled "From Silicon to Street: How EVs and Semiconductors Reshape Mobility". On September 7th at Dassault Systèmes' summit, Jack will highlight "Electrifying Innovation: MIH's EV Projects Revolutionizing Smart Cities." Additionally, MIH experts will present at Keysight Tech Day, showcasing smart mobility solutions.
✅SEMICON Taiwan's Power and Opto Semiconductor Forum
✅Check out the agenda of Dassault Systèmes Summit (Mandarin Only)
✅Check out the agenda of Keysight World Tech Day (Mandarin Only)
👉Learn More about MIH Working Groups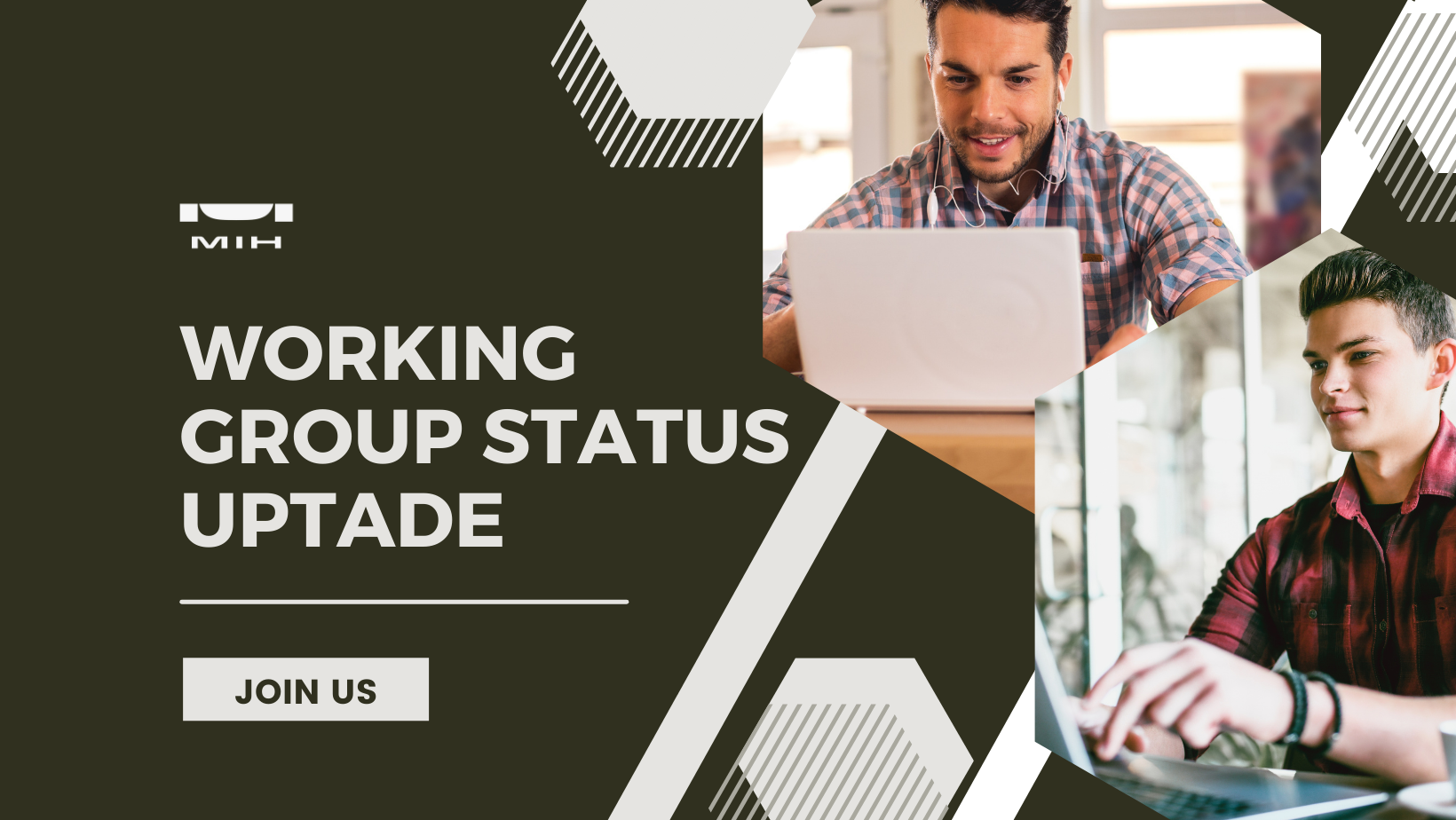 August 2023 update covers progress in multiple working groups. The Powertrain Group is standardizing electric vehicle designs, while the Security & OTA Group focuses on cybersecurity for EV charging systems. The Web3 in EV Sub Group is exploring insurance models and carbon footprint tracking. The Smart Cabin Group is developing in-vehicle system APIs, and the Testing & Certification Group discussed eCall system regulations.
👉Learn More about MIH Working Groups
👉Become a Contributor Member, and Join MIH Working Groups